Please Bookmark This Link!
We only have a couple of things to start but soon enough, there will be much more. Oh, yes, much, much more!

HURRY! ONE DAY ONLY!!
BEAUTIFUL 1920's CHOKER NECKLACE!!!!!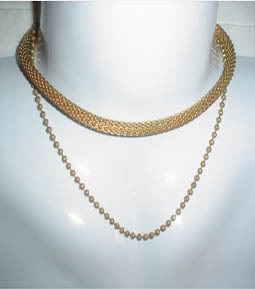 This little Vintage White Sparkly Clutch Purse auction is up in TWO DAYS so hurry and bid! These vintage purses are HOT right now on ebay!





Come check out her lil' twinkle-toe shoes on ebay and see if they might be something you'd fancy. Not vintage, but oh, so, cute!




or take a bid at a vintage "Lizzy and Johnny by Lucero" black dress with lace ... Very Stevie Nicks-ish in the early 80's, maybe?


Yes, folks, we have joined the denizens of ebay and are selling there now.